Gingersnaps
Mar 15, 2014 08:19PM ● By Laura Ustanovska
Outdoors enthusiast Ellen Tyler of Whales, WI, stands courtside in her sleek Varsity letterman jacket.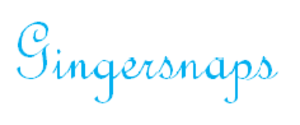 Fashion may not come first in many people's lives, but I keep style near and dear to my heart. Not to say that my passion isn't justified. But like the drably dressed Hermione Granger of Harry Potter, I need to sort out my priorities! This is why I have a new outlook; April is synonymous with the new season, so instead of simply giving my closet an update this spring, I'm giving my plans an update. We've begun to shed the layers of wool sweaters, fleece lined pants, and cyber hibernation tendencies. It's that time of the year where a night of mini golfing is far more favorable than a night of indulging in marathons on the CW channel. It's time to be spontaneous. Practicality can be thrown out the window!
But I still won't give up my clothing fascination quite yet. Undoubtedly, after living under the clutch of the Polar Vortex through this seemingly endless winter, any day over freezing will signal a Wisconsinite teen to pull out their favorite pair of shorts. The crisp spring inspired me to go in search for the perfect spring sporty chic garb to pair perfectly with my plans. Even though the season may be new, I set my eyes on something old, vintage that is. Not only is vintage considered unique and completely on trend, but it also makes any Goodwill or basement closet a trendy (and cheap) treasure trove.
The golden item: a letterman jacket to showcase your edgy side, and of course your school spirit. Sport your stylish jacket at school sporting events and you'll fit right in with the athletes! Throw on a pair of printed shorts that grove to any personality and lace up sleek sneakers to complement the look. They'll keep you moving through miles of free spirited outings. Spring is in the air and in your wardrobe too! Now go on and sport your new ensemble. Hermione Granger would be proud.