On Saipan's Shore: A Poem by Brian Faracy
Feb 04, 2014 01:26PM ● By Brian O
Invasion beach on present-day Saipan
Dad
On Saipan's Shore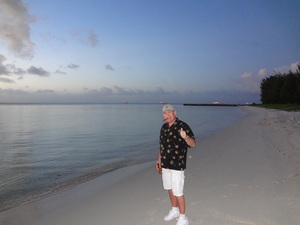 On Saipan's Shore…
when the word was given…
…you faced the ravenous beast of War.
Here, where I stand
on this cream-colored sand
bloody-turned in June of '44.
Now, on this tranquil isle's rose-colored eve,
alone on this sacred strand
in silent, longing tribute I stand,
gazing 'cross time like the endless placid sea.
Then, as a distant voice of valor whispers in the wind…
Solace… at long, long last, comes to me.